UberPest on November 21st, 2013
I'm in the process of moving, so I'm clearing out my gear closet to make this easier.
All prices are USD. I prefer PayPal (+3% if you're using the non-gift payment option). Buyer pays shipping, which I'll calculate. I can combine shipping.
Contact me at amanda@uberpest.com to make sure something you're interested in is still available.
Tarptent Rainbow with liner.
This has two repairs. They're tiny and won't affect performance. One is where the door zipper pull snagged the door and the other is from a fumbled trekking pole during a setup. I repaired both as shown in the pictures using silnylon, bug net, and SilNet. It's fully seam sealed. There are no stakes.
The liner is unused–it's never been unfolded.
$180 for both.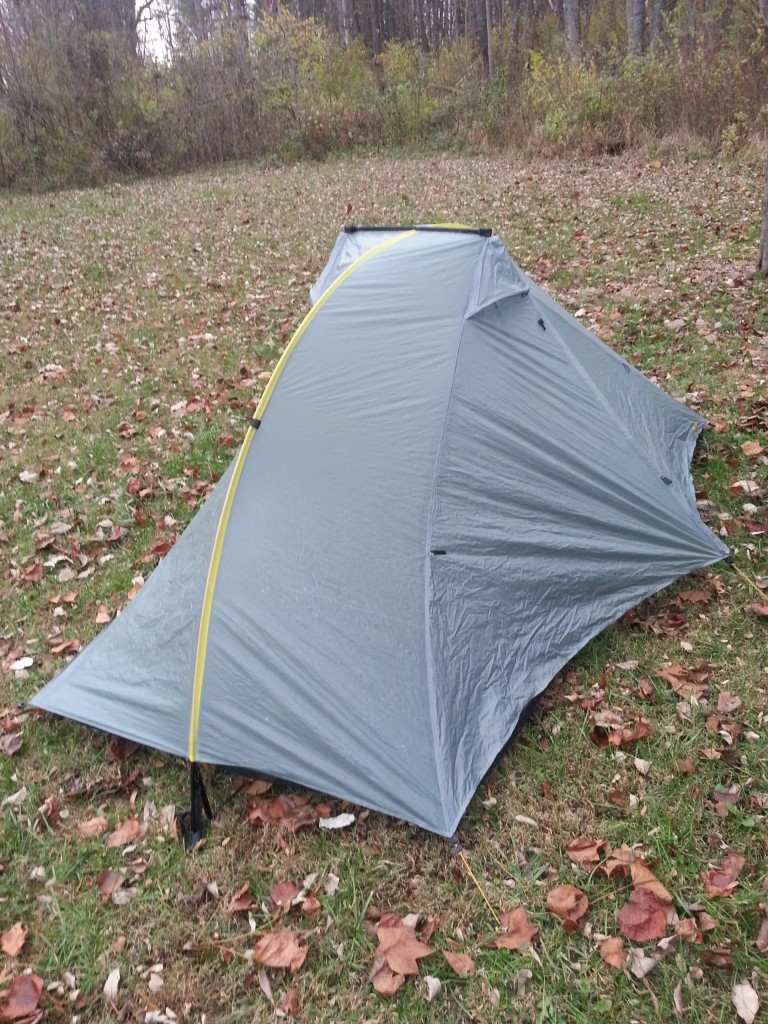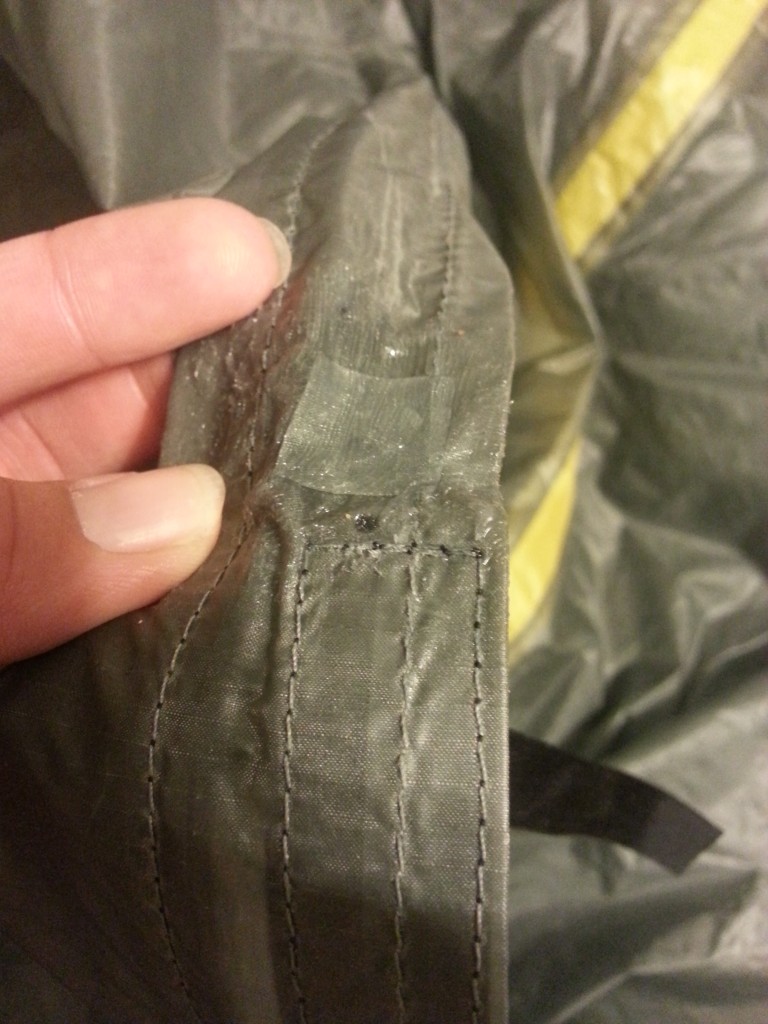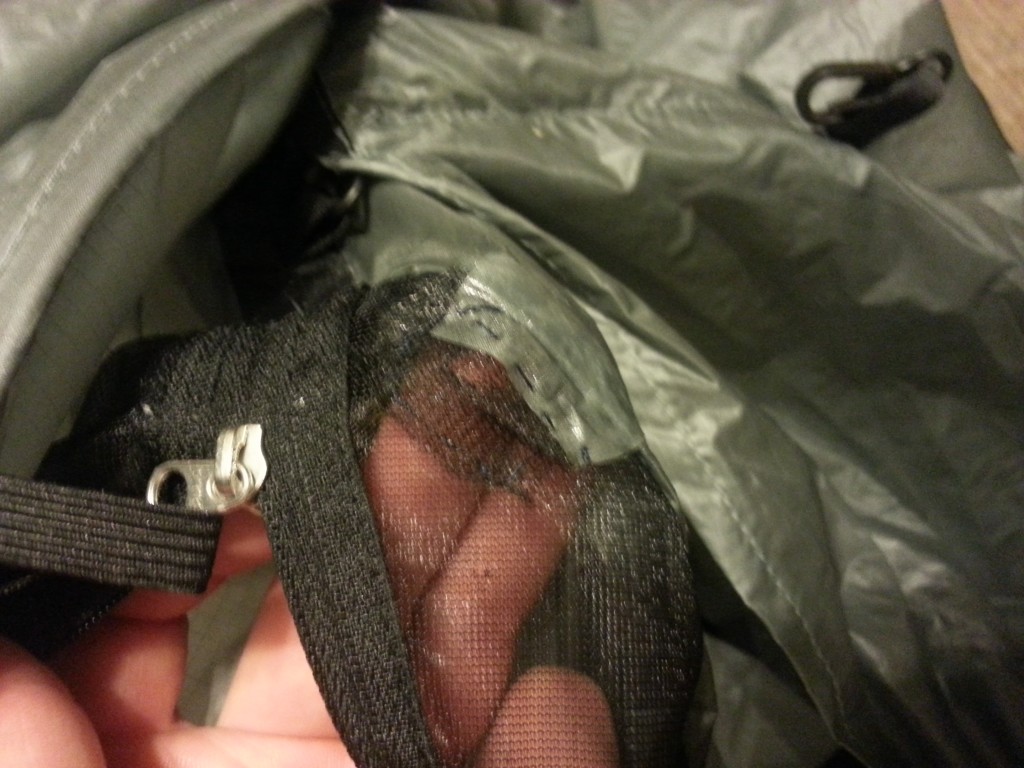 Jetboil PCS Java Kit with pot support and stabilizer, Companion Cup, and spare cozy.
2007 model. The Companion Cup and cozy are unused. The stove, main cup and red cozy, and press have been used a dozen or so times. Fuel is not included due to shipping regulations and is shown here only to see how it all goes together.
Note: This is NOT the Flash system. It has no heat indicator on the side. There is no utensil holder on the side of the pot either.
Java Kit and stabilizer–$60.
Companion Cup–$35.
Cozy–$8.
Ruffwear Palisades II dog pack. Blue. Medium. It's in excellent condition–used only a few days. The water bladders are unused. 2007 model (I think). $40. SOLD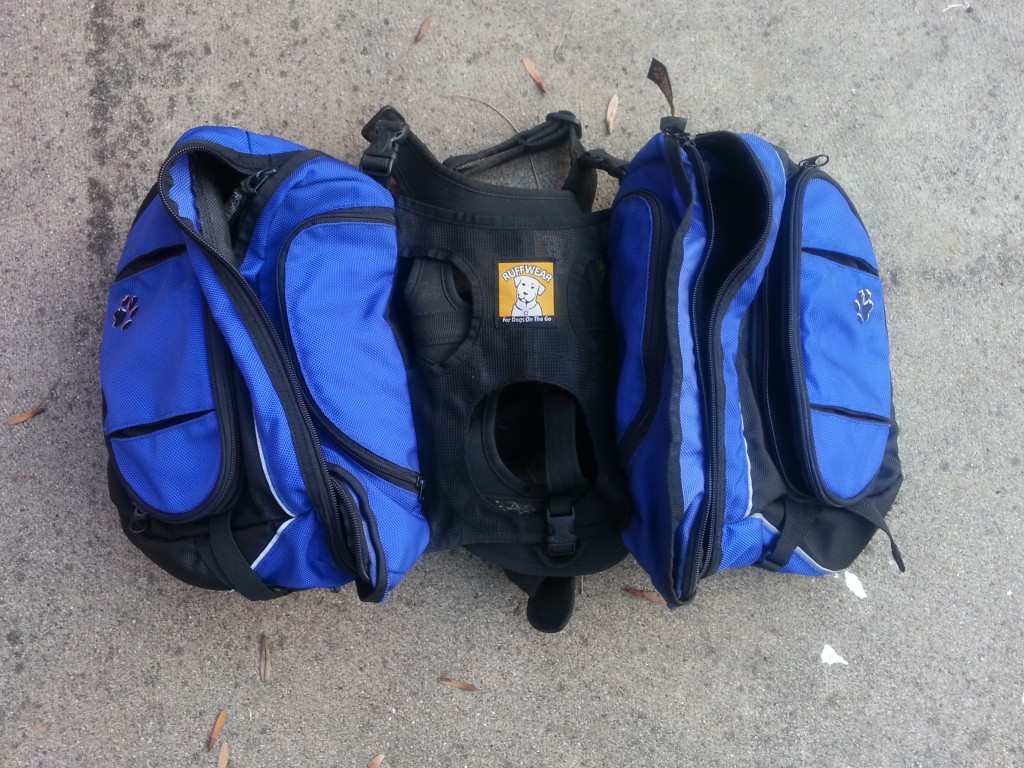 Ruffwear Web Master harnesses.
Two of these. They have hair on them but have tons of life left. Black. Medium. 2008 model. $12 each.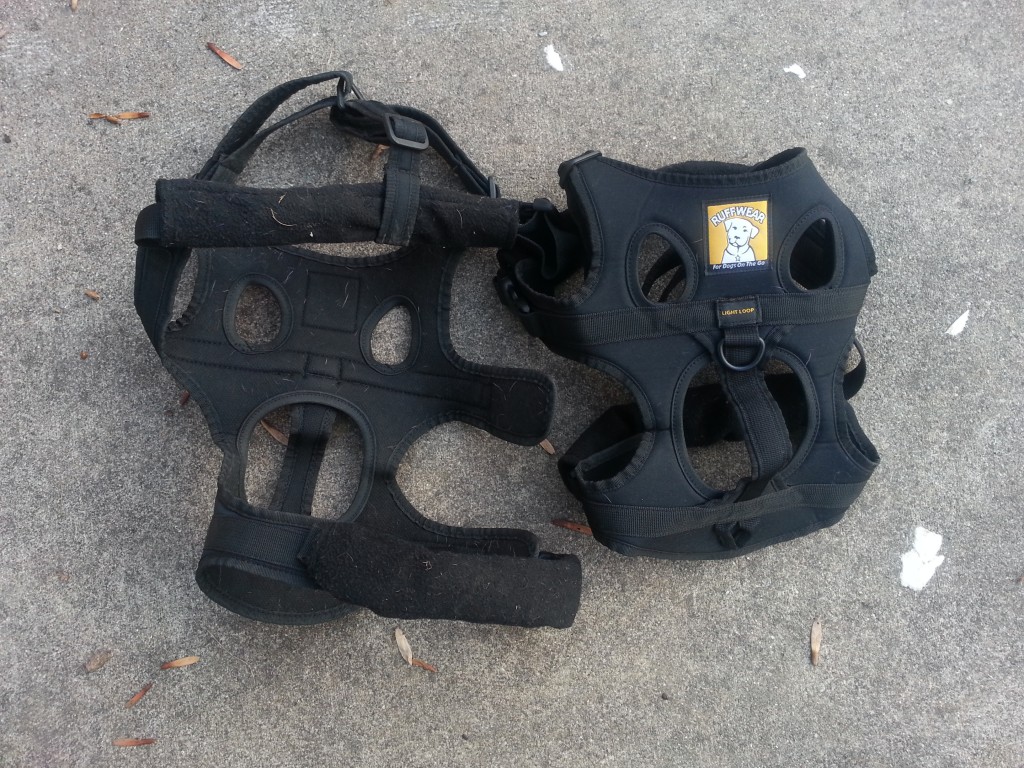 Ruffwear Swamp Cooler jacket.
Small. 2012 model. New with tags. $25.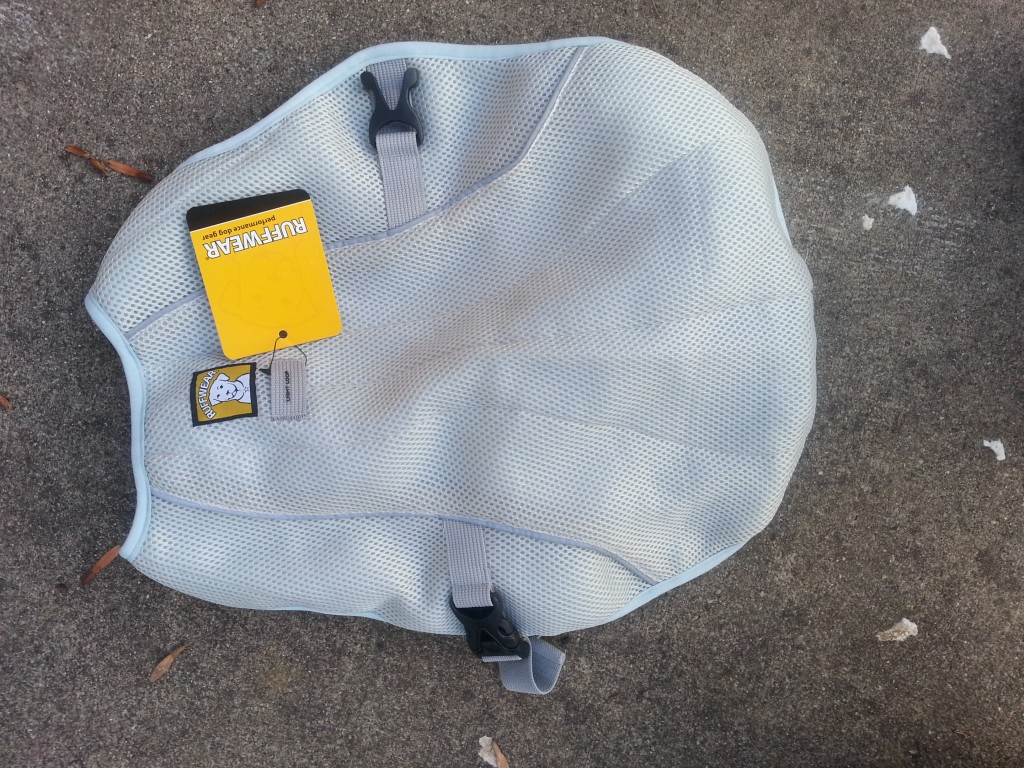 Bear Vault 400.
This is the one with just one tab (see pic). It's not approved for all locations (check the regulations where you're going), but it may still work for you, especially if you're mostly concerned about smaller critters like raccoons and mice. $50.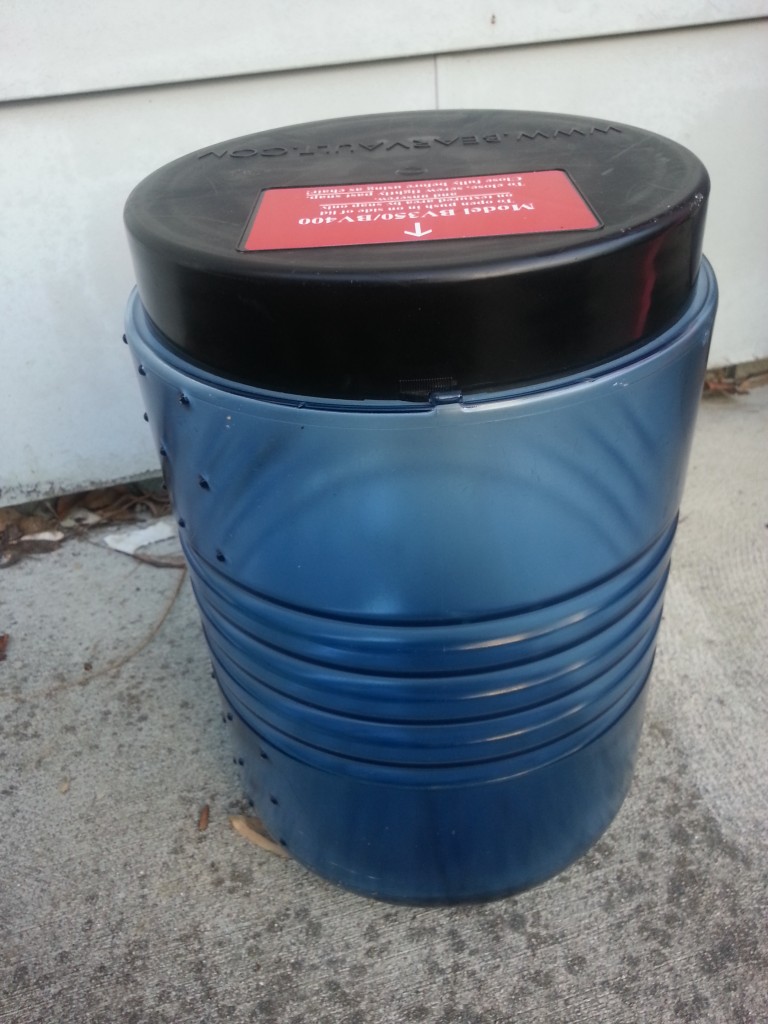 Therm-a-Rest Prolite 3 Women's pad.
2006 model (the pink and gray one). Used only a few nights. Stored away from sunlite, open, and with the valve open. Looks new with no stains, smells, etc. $55.